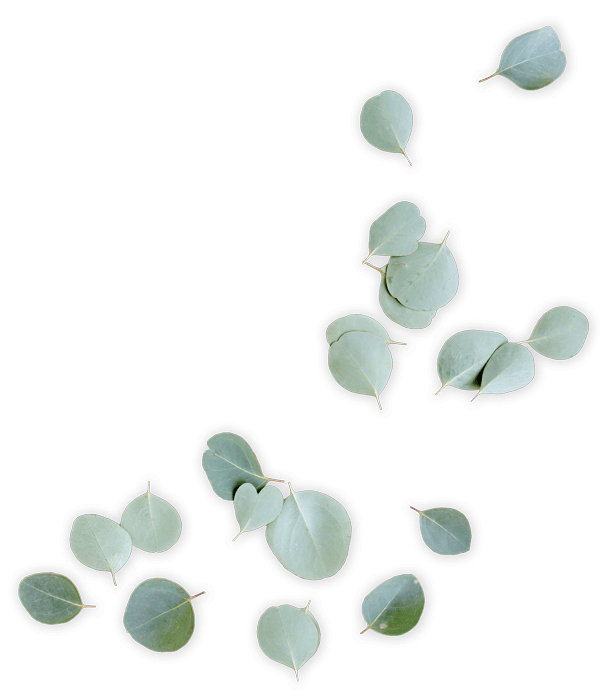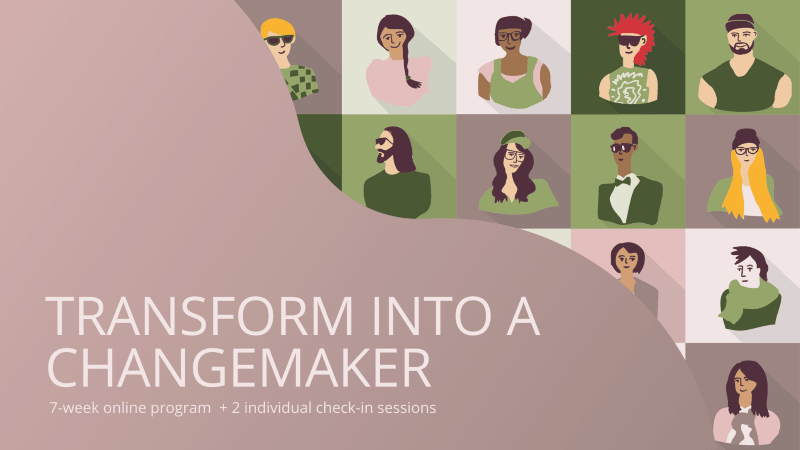 Changemaker Program
The Changemaker Program is the only one of its kind in the world. It is ideal for people who want to make a difference in their world to make it a better place for all.  
The content is a combination of modern-day research and science, and ancient wisdom.
In 7 weeks, you will learn the 7 basic principles of how to become a Changemaker. Each module contains a video teaching and four unique, experiential exercises. You even get to travel virtually to colourful places around the world! 
To help you grow, finish the program and become the Changemaker that you know you are, you will also get two one-on-one check-in sessions with me.   
Sign Up Today & Get The First Module In Your Inbox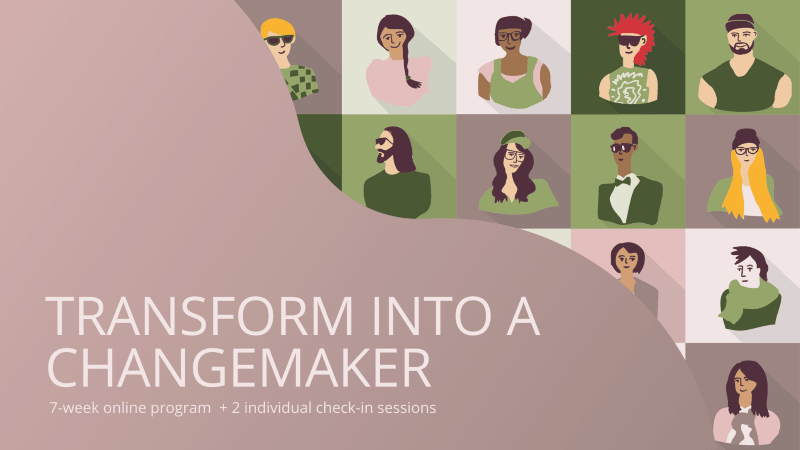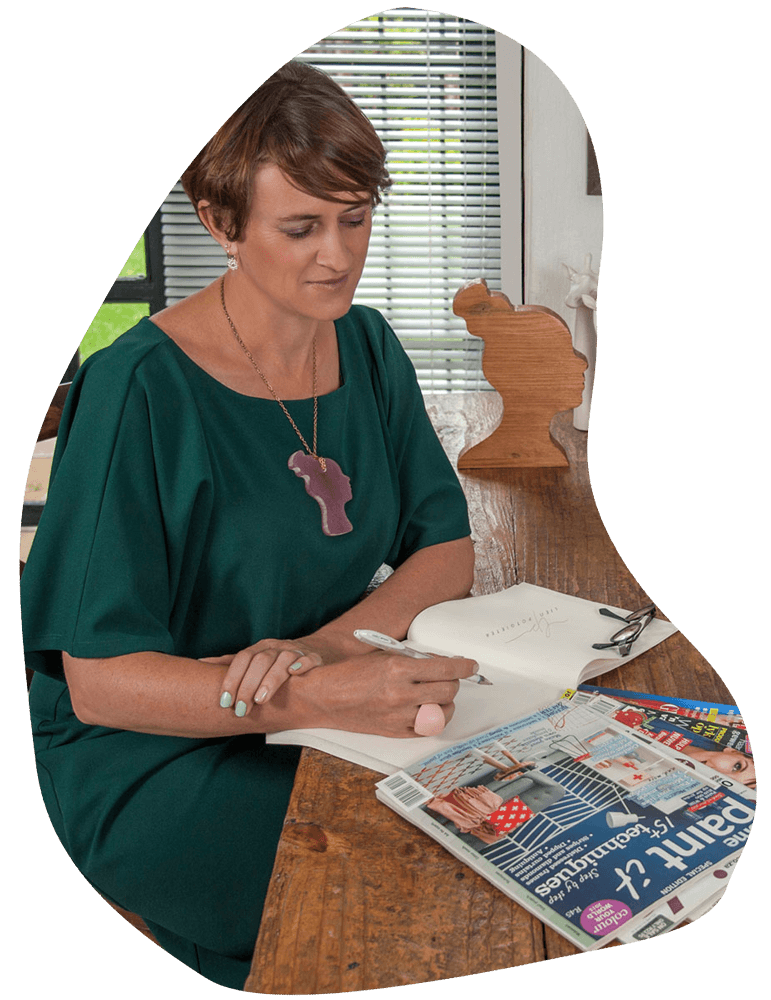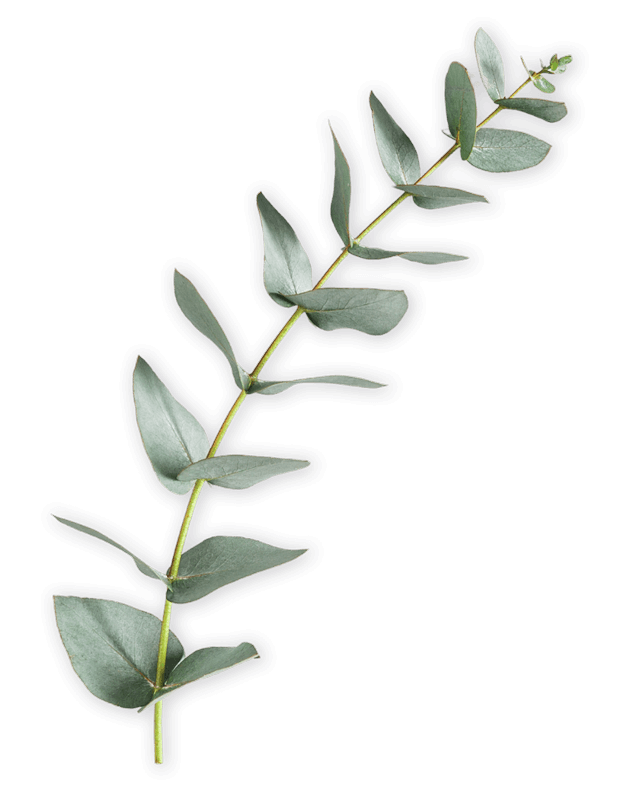 Idea Consulting
It is easier to connect the dots and come up with creative solutions for business challenges when you look from the outside in. As a creative observer and practical organiser, I have the ability to analyse processes, spots trends, come up with multiple ideas and devise a practical plan to implement immediately.
I consult with business owners, entrepreneurs, coaches, leaders and decision-makers.
If you are thinking of starting a business, but are not sure about what kind of business, OR if you want the option to choose from multiple creative solutions for specific business challenges, OR if you want to use me as a sounding board for your ideas, book your 60-minute, high-impact, IDEA CONSULTATION today. Your next step is only 60 minutes away!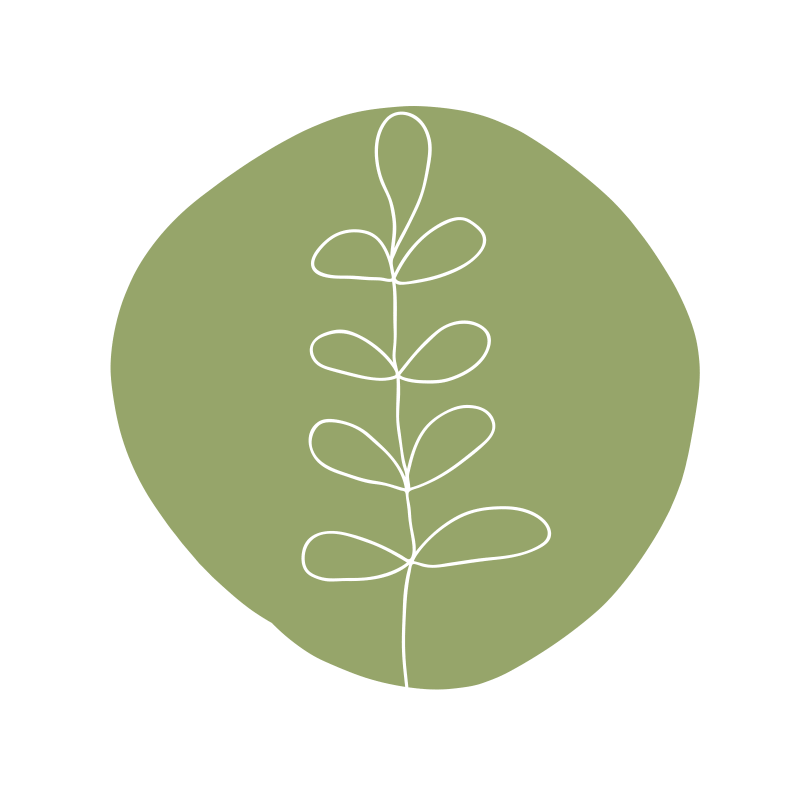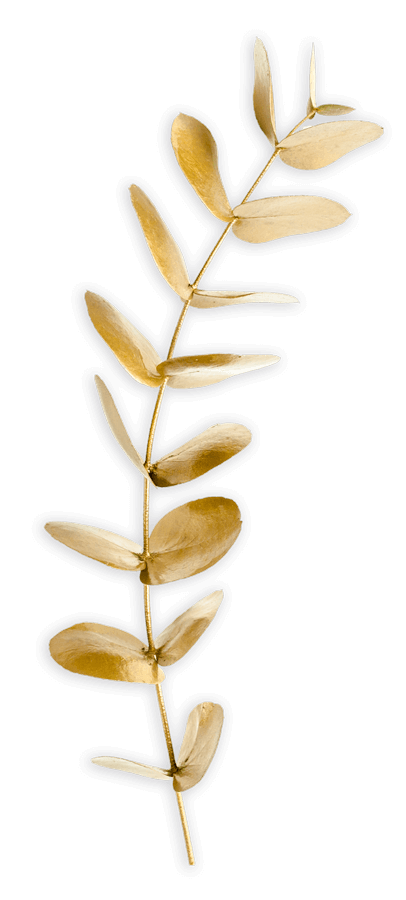 TechnoLife Wise Foundation and MindUnique have used Lien's media exposure services several times. The outcomes have been very successful with being featured in several online and other publications, as well as follow-up interviews for articles. I can recommend Lien for all your communications needs.
CLIENTS
Who I've worked with